The second round of Accommodate took place on the 20th August 2017, where we dived deeper into issues surrounding farmland and agriculture in Singapore. More than 60 sign-ups were received, with an estimated attendance of more than 40 participants, most of which were youths aged between 16 to 35.
Pre-Event Tour "Kranji: Green Remnants of Singapore" 
We conducted a pre-event visit to the countryside to learn more about farmlands in Singapore before the second run of Accommodate.
On 26th July 2017, we organised a nature walk to Sungei Buloh Wetland Reserve, as well as a Farm Tours to experience the Kranji Countryside. The tour was kindly conducted with the help of Gina Koh, an experienced nature guide. We visited Hay Daries and stopped by at Bollywood Veggies for lunch. We were fortunate to listen to Ms Manda Foo share about her insights on the agricultural industry and Kranji farmlands in Singapore.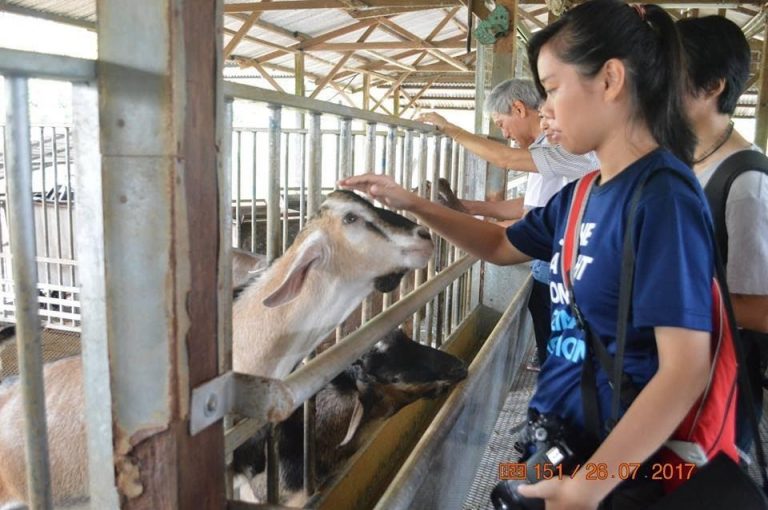 Part 1: Land-Use Planning Game Simulation
Keeping the original format of Accommodate I, we changed the context and content by transporting participants back to 1965 Singapore, whereby there were more pig farms than glitzy shopping malls in Singapore. As Ministry Officers, participants are tasked to develop Singapore in the best way possible.
Cai Yinzhou from Geylang Adventures and Dakota Adventures shared about helping people experience places by immersing themselves in the area, and working closely with those who inhabit the place to define the space. 
Lester Tan from Nature Society Singapore shared about the relevance and importance of mangrove habitats in Singapore, and encouraged the audience to connect more with nature.
Woon Tien Wei, an artist-curator from Post-Museum shared about his work conserving Bukit Brown through public art installations and indexing. He also spoke of the importance of civil participation in the city. 
Faiz Bin Zohri, a landscape architect shared about how common spaces should be owned by the people, and his work in conserving Sungei Road Market as the last free-hawking zone in Singapore through submitting proposals to the relevant authorities.
The speakers discussed the importance of being active in influencing spaces in Singapore, and gathering people from all walks of life to become part of the conversation when it comes to land use and conservation. 
Questions raised from the floor include what youths can do, and the speakers responded with calls to action, in whichever place they feel strongly about. Faiz also mentioned the need for citizen committees to look into conservation of places in Singapore, something observed in other mature cities such as New York.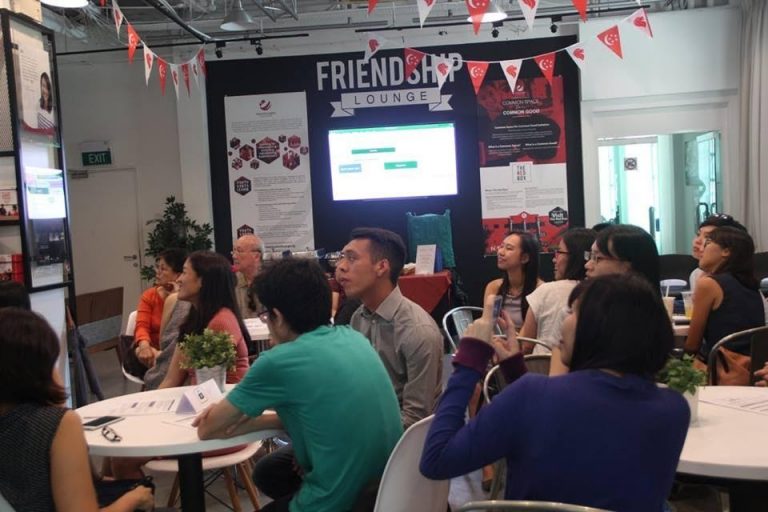 Part 2: Panel Discussion 
Our panel discussion featured speakers with valuable insights on issues surrounding farmland and food security in Singapore. Issues discussed involved developments in the food industry and how land-use planning comes into play alongside other factors.
Darren Tan from Comcrop shared about how urban farms are not only sources of food, but have the potential to build strong social communities.
Darren Ho from Edible Garden City shared about the role technology plays in reshaping agriculture in Singapore. 
Huiying from Foodscape Collective shared about the value of growing food beyond just ensuring food supply, by giving examples of how food is an important aspect of culture.