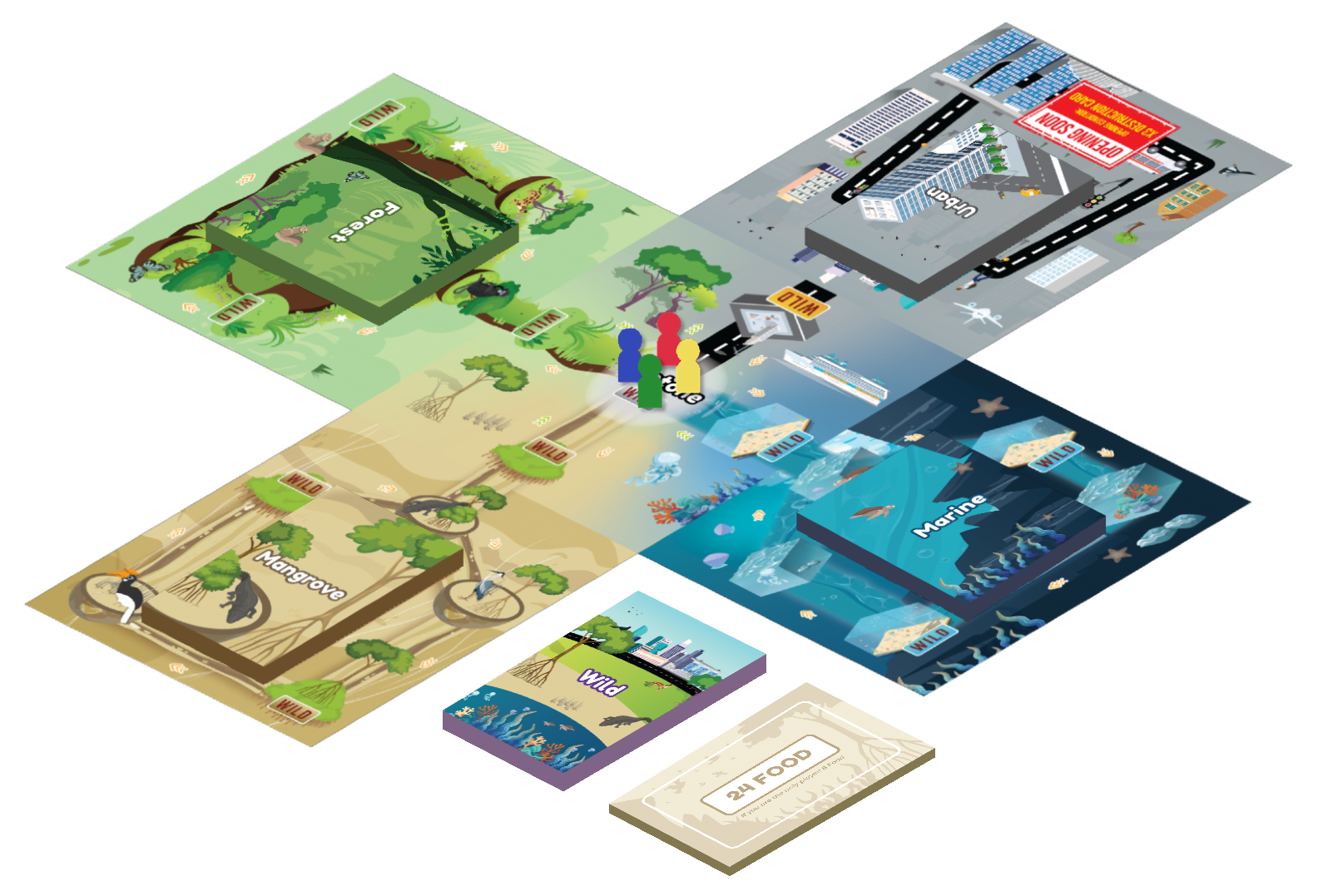 Play as an animal of your own making and discover Singapore's rich biodiversity while learning about evolutionary concepts in this strategic, competitive board game!
Singapore Untamed is a board game designed for 4 – 6 players centering around Singapore's diverse fauna and habitats. Gather food and collect adaptations to grow stronger as you transverse through various habitats, but beware of causing destruction instead when resources dwindle. In your goal to become the strongest animal on the board, you will cross paths with others in the same habitat. It is your choice to cooperate with them or intimidate them in an application of classic evolutionary game theory. Each choice carries different risks, so judge your opponents and choose wisely.
Currently, Singapore Untamed is mostly carried out in a workshop format where participants at a secondary school age or above learn about Singapore's biodiversity with the guidance of our facilitators.
Click the buttons below to find out more!