Written by Chua Ying Xuan
To strengthen food security, Singapore is pursuing three broad strategies, also known as the three food baskets. These are "Diversify Import Sources," "Grow Local" and "Grow Overseas." For "Grow Local," Singapore aims to produce 30 percent of its nutritional needs locally by 2030 — its"30 by 30" goal. 
As Environmental Earth Science students and Agrifood enthusiasts who are excited about Singapore's vision to position itself as the next Agrifood Hub, my fellow coursemate and I have been finding every opportunity to learn about the agricultural value chain, including the seafood value chain. 
When we found out about a guided tour to Jurong Fishery Port by Hai Sia, we excitedly put down our names. After being on the waiting list for 8 months, we finally got the ticket for the long-anticipated Hai Sea Seafood Tour.  Acknowledging that more than 90 of fish consumed in Singapore is imported, this tour will help us gain insight on what happens when seafood lands on the shores of Singapore.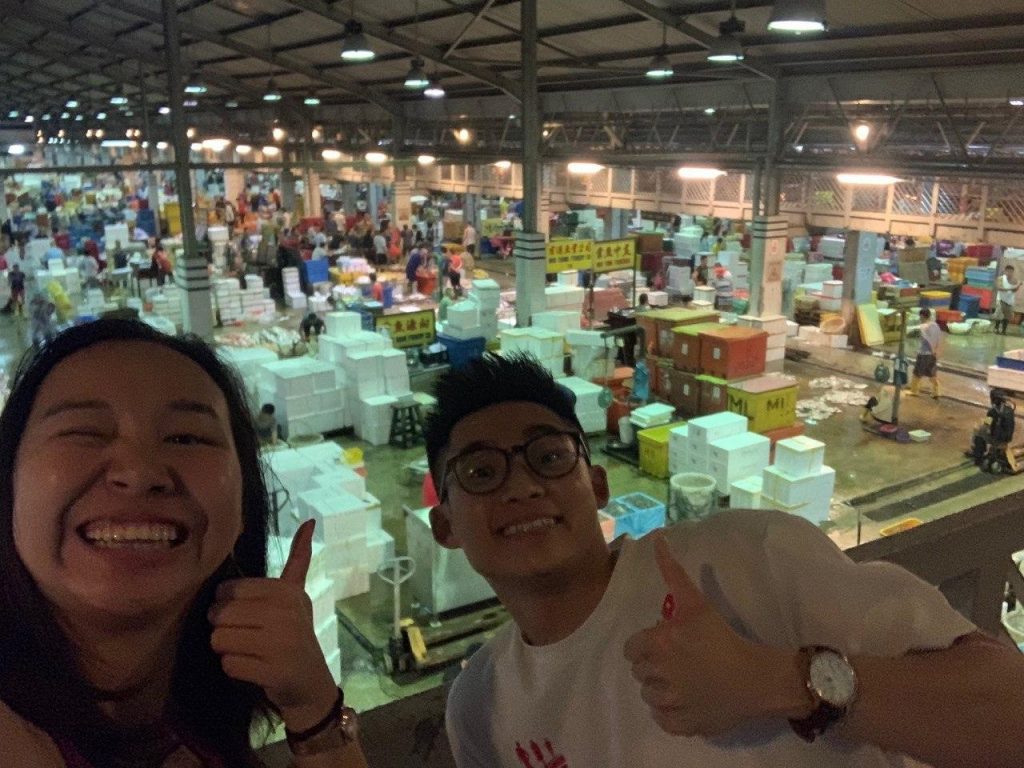 Hai Sia Seafood Tour
The tour at Jurong Fishery Port commenced at 12 midnight on Saturday morning, where we gathered outside Hai Sia's retail showroom. The turn-out was diverse – we have students (like ourselves), working adults, retirees and even a young family with three toddlers. After a short briefing, Hai Sia representatives brought us around the Central Fish Market to see the wide variety of seafood available, and the fishermen and retailers in action!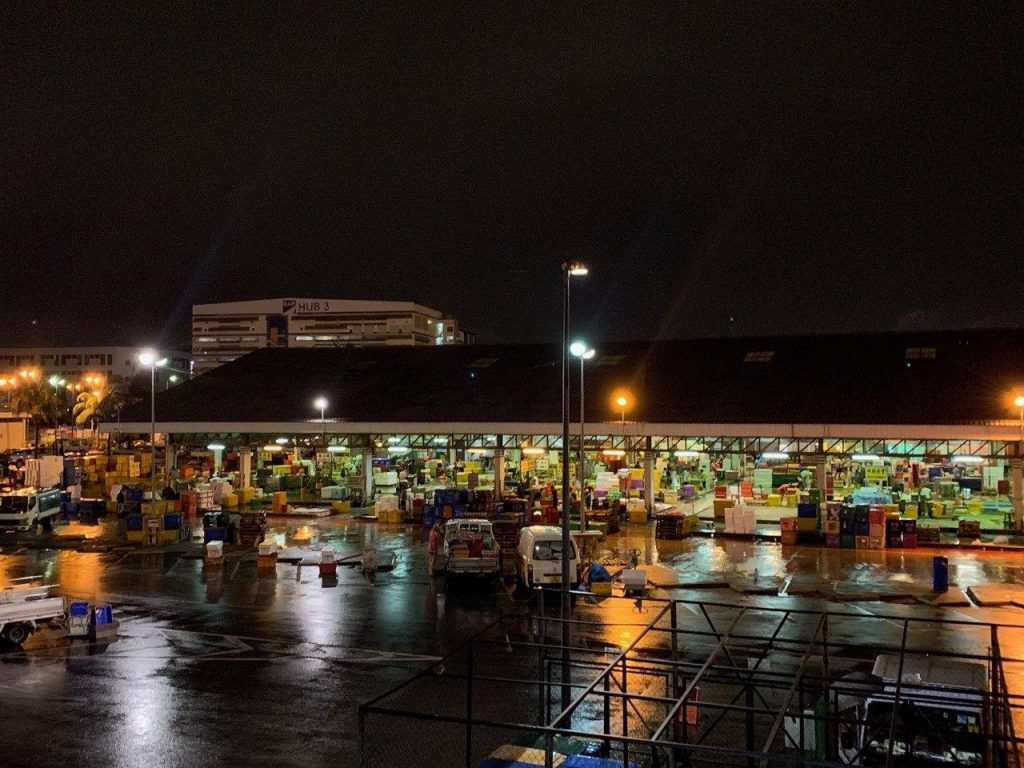 At midnight, the Central Fish Market comes to life, with fishermen from neighbouring countries offloading their freshest catch for fish merchants to buy and sell. Workers of the Central Fish Market lead an almost 'inverted' life from most of us — breakfast at 10pm, working till 2am when they will have lunch. The flurry of activities — bantering, purchasing, transferring, processing and the occasional haggling continues until 7am the next day, where trucks rouse their engines for a full day of delivery.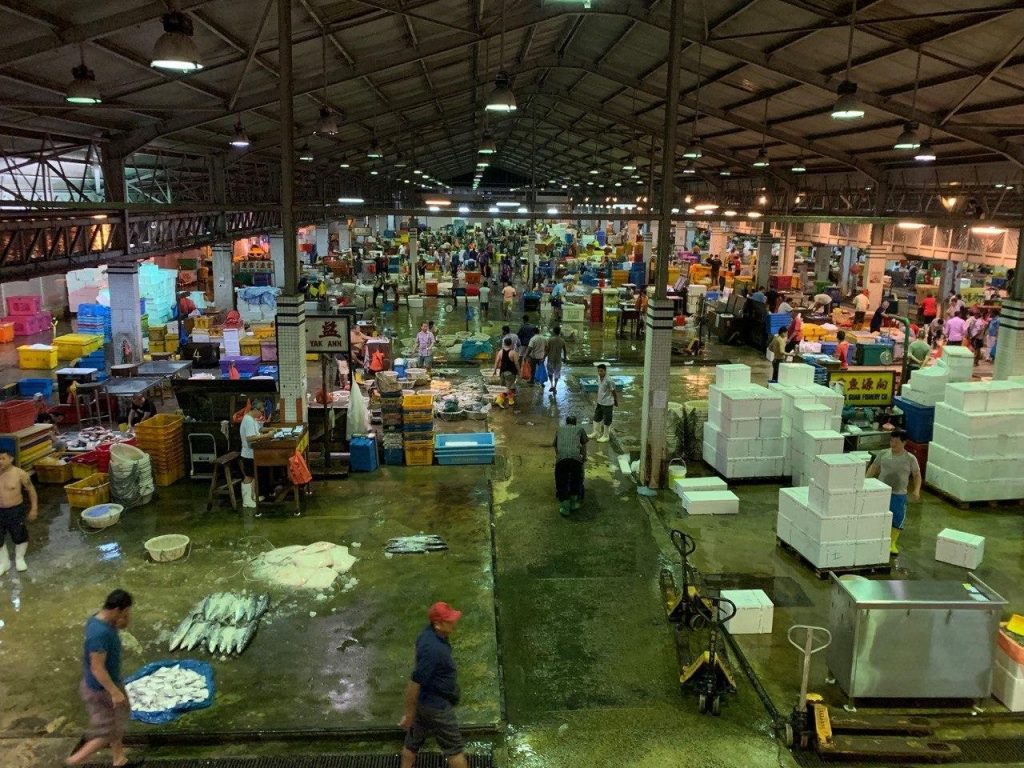 Sights and Observations: Diving right into Jurong Fishery Port
Hai Sia is merely 1 out of the 120 stalls at the Central Fish Market. Different stores position themselves differently through carving their own niche branding and offerings. A shocking discovery was that there were no sign boards dictating the prices of fish at all! Prices of fish are determined out in the seas, based on the supply and quality of catch. Singapore, being at the further end of the value chain, hence takes on the prices that were negotiated prior to reaching the market. Within the market, we were told that fish prices have generally been stable, aside from seasonal variations.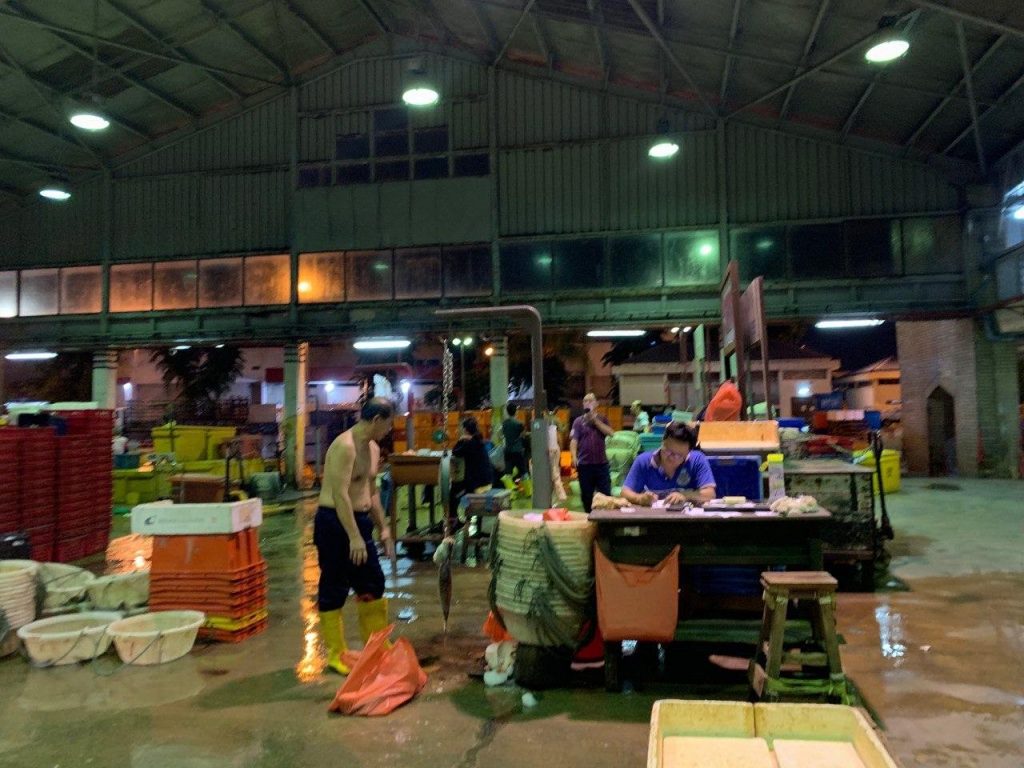 We had quite a 'culture shock' as we noticed the most rudimentary form of payment transactions. Without any sort of credit card payment systems, cash is king at the Jurong Fishery port. Buyers would bargain with the sellers, and after a deal is negotiated, the shop assistant at the cashier would note down the transaction via pen and paper. As we made purchases of Hai Sia products, we were also shocked at how Hai Sia — one of the most progressive companies — also did not adopt any form of e-payments as well. Seems like a unique culture of the 'fish trade!'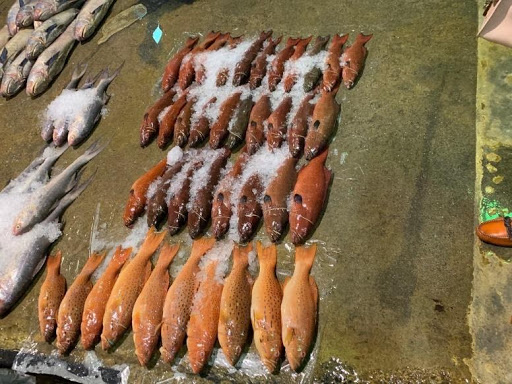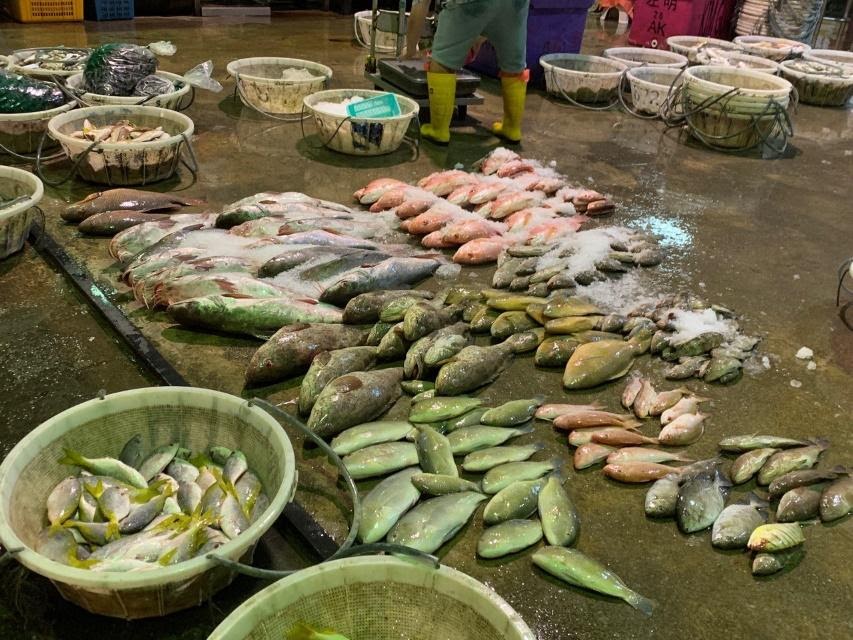 We were also brought around the entire Fish Market, getting a glimpse of the plethora of fish and seafood species. It was both fun and challenging to match the raw fish we were seeing with what we are usually served at home or in restaurants.
Indeed, we were shown the other side of Singapore that we would have never imagined it to be!
Opinion:  What will the future of Jurong Fishery Port look like? 
During the tour, a nagging question crossed our minds — "How long will Jurong Fishery Port remain?", "How will the future of the fishing and seafood industry look like?" 
In operation since 1969, Jurong Fishery Port comprises mainly a 400m long wharf for fishing vessels, and a 9,000m2 wholesale fish market which houses over 110 market lots – of which Hai Sia seafood was one of the stalls. Other than Jurong Fishery Port, there is also Senoko Fishery Port up north, which was established in 1996. However, the newer Senoko Fishery Port has been facing declining patronage as the volume of seafood handled there has dropped by 62 percent from 15,190 tonnes in 2000 to 5,749 tonnes in 2018. To centralise wholesale seafood in Singapore and increase vibrancy of trade at the Jurong Fishery Port, both fishery ports are slated to be consolidated by 2023, in a recent announcement in June 2020. 
Over the years, nothing much has changed in Jurong Fishery Port apart from the sources of fish. 20 years ago, only local and regional produce were sold. Now, salmon are being imported from Norway and delivered six times a week, fuelled by consumers' incessant desire for sashimi. Apart from that, the majority of fish are transported by sea (70 percent of the boats from Indonesia and 30 percent shipped from Thailand and Malaysia) and by land (from Malaysia). 
From a productivity standpoint, change is needed. The activities engaged in the fishery port and the fish market are highly labour intensive and low-tech, with a lack of machinery and rudimentary methods while handling fish. Adoption of automation technologies, online platforms, sensors, data analytics, integrated logistics could increase the sector's productivity and overall competitiveness of the sector. 
To redevelop Jurong Fishery Port or not? 
In 2015, the then Minister for National Development Khaw Boon Wan announced that Jurong Fishery Port will be upgraded. For a period of 5 years, no concrete plans have been announced but there has been some speculation from the public. Architects envision that the Jurong Fishery Port has the potential to become a lively restaurant and retail center, our very Singaporean version of the bustling tourist attractions such as Fishermen's Wharf in San Francisco or Tsukiji Fish Market in Tokyo. While such an arrangement may breathe new life into the Fishery Port by drawing more visitors and tourists, how will that change the current dynamic of the market? 
In the short span of the tour, there were several elements that deeply captured my heart and that I believe should be retained even as redevelopment is being considered. 
A living heritage 
Over the years, Jurong Fishery Port has not changed much, and in fact being 'frozen' in time. Study the image below and guess the reason behind what I am saying: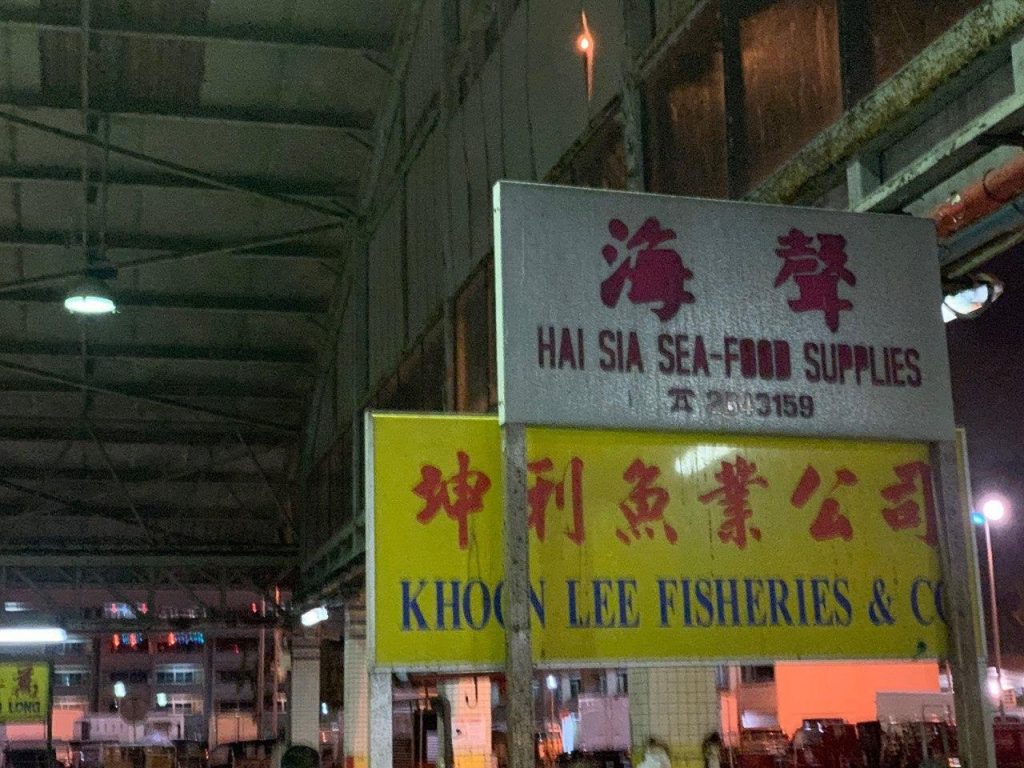 If you noticed, the telephone line above has only 7 digits, and does not begin with a '6' and '9'. 7-digit numbers have ceased since 2002, however Hai Sia did not replace their billboard even as we have reached the second decade of the century.
Visiting the fishery port and market seemed to have brought me to another realm of reality, with the retro and old school mosaic tiles and 7-digit telephone number. To a millennial like myself, this was not an ordinary experience. Indeed, Jurong Fishery Port has become part of our living history and it will be sad if it ever becomes a footnote in our history.  
Deep community ties 
We witnessed the camaraderie between different vendors, who spoke fluently in their Teochew dialect. Their bond is understandable, as many have spent decades in both competitive and collaborative brotherhood. 
This connection extends to the regular customers, both fishmongers and locals alike. When a regular customer was interviewed on his opinions of sharing his secret spot — Jurong Fishery Port with other locals and tourists, he said "It'll be sad as the raw feeling of this place would be gone."  Indeed, it is imaginable how a 'gentrified' Central Fish Market similar to those overseas may erode the authenticity of the place and the value of connections. A higher footfall to the market would likely mean more one-off visitors and fleeting connections, rather than establishing deep vendor-customer relations –which characterize the interactions in Jurong Fishery Port.
 A Diligent Trade 
While most of us are enjoying a good night's sleep, the vendors and fishmongers are hard at work. They go through long and inverted working hours of 12 midnight to 6am, just in time to bring fishes to wet markets or to be distributed to local food establishments. Jurong Fishery Port is a symbol for resilience and grit, formed by a hidden community that toils away at night, rarely getting due recognition for how much their contributions. 
The tour brought to light the hidden sacrifices that our unsung heroes go through for us to enjoy the sumptuous plate of steamed grouper for dinner. Just like how I gained greater appreciation for the food that I enjoy after the tour, a redeveloped Jurong Fishery Port that is made more attractive and accessible to the public could also be a powerful platform for education – to learn about the extensive seafood supply chain and the spirit of honest hard work that often goes behind the scenes.
To redevelop Jurong Fishery Port or not? 
With increasing pressures to improve productivity and hygiene standards, the main question is: Can we improve without comprising the livelihoods and heritage of the Jurong Fishery Port? How can we make the Jurong Fishery Port relevant to the public, part of a collective memory for Singaporeans, without rendering it irrelevant for the community living in it presently?  
We do recognise the potential of a revitalised Jurong Fishery Port as a lifestyle hub, but development plans need to be thoughtful so that we do not leave regrets. We cannot afford irreversible changes to the sparse remnants of Singapore's living heritage.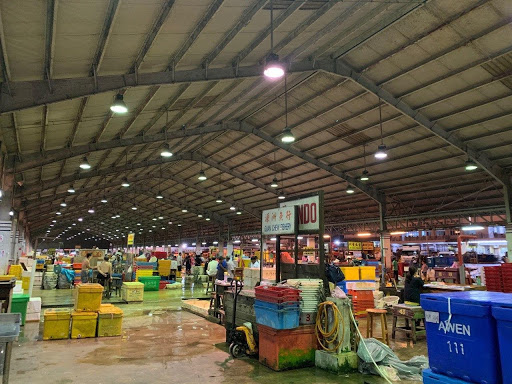 About Hai Sia Seafood Group
With humble beginnings as a hawker stall in the 1970s, Hai Sia is now a Singapore SME supplying both fresh and frozen seafood. As a forward-looking company, Hai Sia has been modernising its company by upgrading its processing and operational capabilities. They also welcome project collaborations and partnerships with educational institutions and the community. 
One of the partnerships they have with educational institutions is their highly coveted internship programmes for university students in the areas of marketing and operations. The tight family culture of Hai Sia can be seen where we saw interns across all batches coming back for the tour at the end of the year – adhering to their 'homecoming' tradition. The educational opportunities and great culture are some reasons why Hai Sia is seen as an attractive employer.
Hai Sia also thoughtfully designed a postcard for the participants of the tour, with the word '鱼'. The design also emulates the layout of Jurong Fishery Port. We were honoured to be given Hai Sia's limited edition postcard and red packets, which we could put into good use for the upcoming Chinese New Year.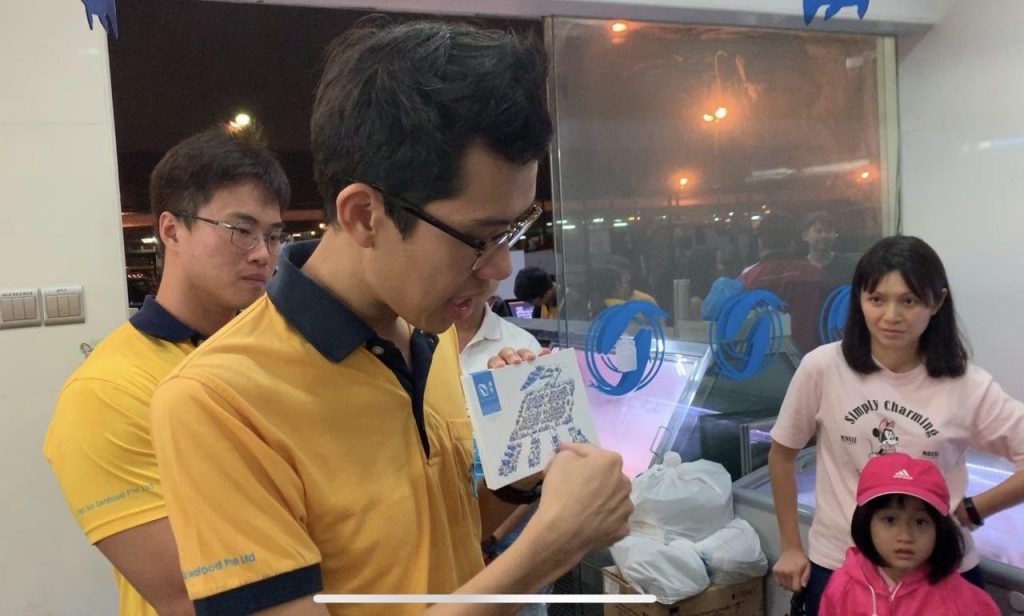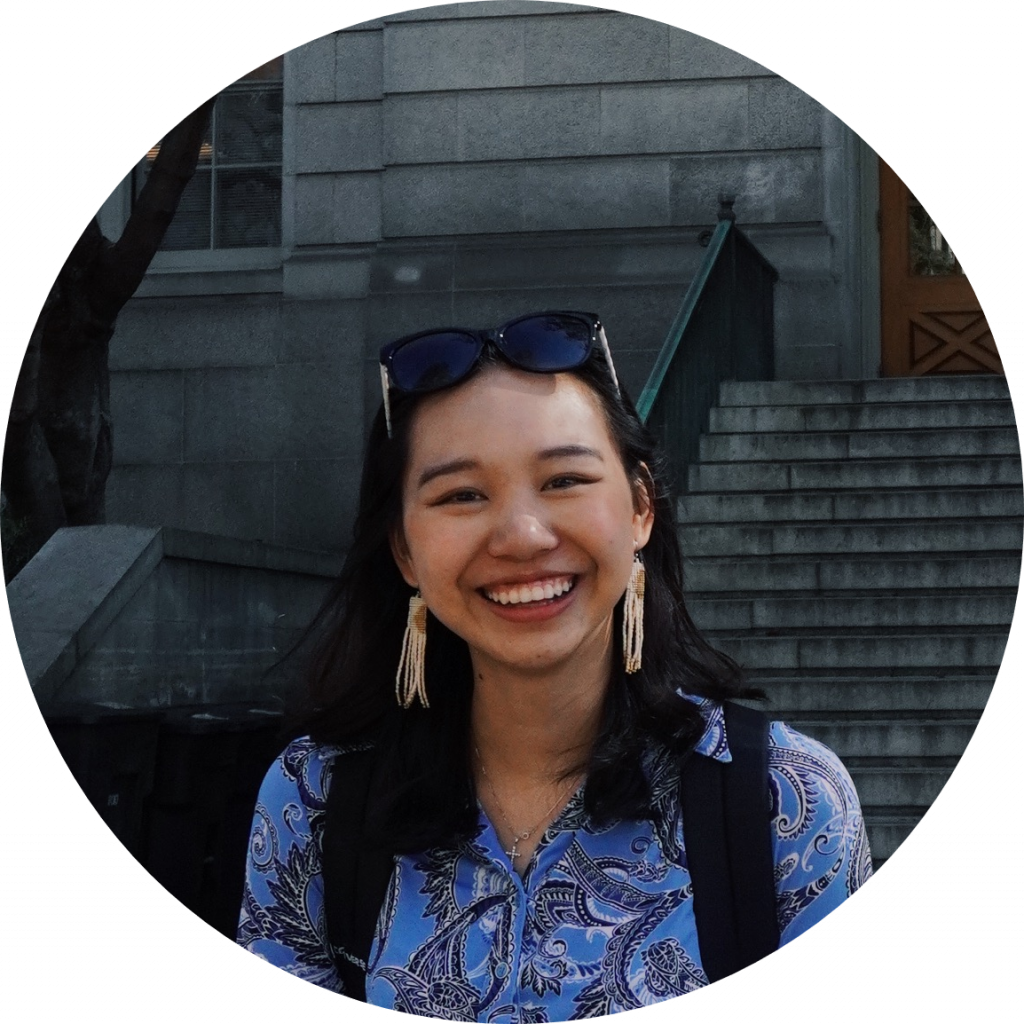 About Ying Xuan
Ying Xuan is a fresh graduate from Nanyang Technological University, where she majored in Society Earth Systems Sciences. Ying Xuan is an avid learner, and is fascinated by stories of people and places. She believes that learning can be anywhere and everywhere and regard each day of her life as a 'learning journey'.  In particular, she is excited to envision the future possibilities of food and has dreams of building her own food brand.