Redefining our Diversity - Creative Placemaking
Written by Darren, Gareth and Moses
Can a rojak be a rojak if you eat the peanut sauce, followed by tempeh, then everything else individually? Imagine if these ingredients existed side-by-side but never really blended together to create that iconic local flavour. That is a picture of racial tolerance, not acceptance. In 2017, PM Lee remarked that Singapore is not at an "ideal state of accepting people of a different race while DPM Heng delivered in a formal dialogue that his vision was for Singapore to turn "its racial and religious diversity into a source of strength and advantage" (Koh, 2019) If Singapore wishes to enjoy greater racial inclusivity, this is the direction it needs to move toward. Beyond legislature like the HDB Ethnic Integration Policy, more must be done to create an identity that encapsulates a diversity that binds us as a multicultural Singapore.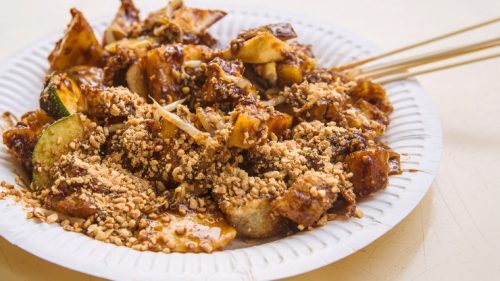 Creative placemaking is an urban development concept that proposes the revitalisation of spaces through the arts; Arts For All SG coined it as a process of positively impacting the community through a symbiotic relationship between arts, space and people (Trivic et al., 2019). 
Recognising the importance of infusing the arts to local communities, agencies like the Ministry of Culture, Community & Youth and the National Arts Council have been orienting more cultural initiatives towards residential neighbourhoods. Establishing 'Arts and Culture Nodes' through initiatives like Arts in your Neighbourhood across the island provide opportunities for residents to engage with the arts, creating a buzz within urban spaces. These initiatives increase social engagement and cultivate an attachment to the neighbourhood. Singapore's first residential art gallery in Taman Jurong from 2014 is now a defining "visual landmark" (Trivic et al., 2017) in that neighbourhood, with various co-created artworks by artists and residents displayed at HDB void decks, hawker centres and schools. Residents have had heartfelt recounts of these events being able to "[break] the ice between people [regardless] of age" and "[bringing] the life back to [the community]" (Trivic et al., 2017). These community artworks act as a "collective anchor" (Trivic et al., 2017) for heartland residents, while promoting intergenerational interactions amongst those who've participated in their creation.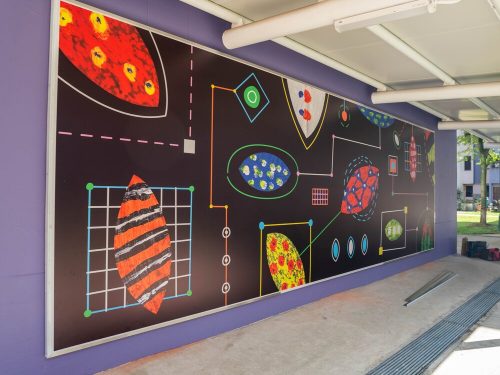 How do you galvanise civic action? Opportunities for volunteerism for the elderly are aplenty, but maintaining momentum is often a challenge. In 2017, volunteer tour group Dakota Adventures (DA) aimed to fulfill this social need. The Cassia Resettlement Team (CRT) taskforce was set up, and they saw the potential in using art to bridge community stakeholders together.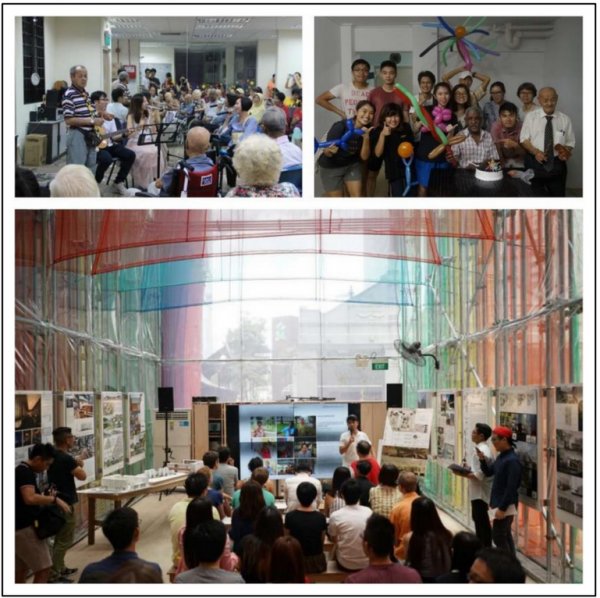 To that end, CRT humanised residents' narratives through artistic mediums that inspired its audiences to reflect on how these social challenges could be overcome. These efforts drew younger volunteers, urban planners and community workers towards CRT, invigorating the movement with their own innovative projects. The uptick in self-sustained citizen participation meant that by November 2018, CRT could branch off from DA as an independent entity to tailor community programmes and facilitate linkages between community partners and institutional stakeholders. 
However, despite governmental and organisational-led initiatives to infuse arts into the community, bottom-up approaches have been sparse. The irony of placemaking in Singapore was articulated by the Institute of Policy Studies: Placemaking was state-led rather than driven by the residents of these spaces (Hoe and Liu, 2016). Opportunities for individual expression onto the shared community space are limited (Hoe and Liu, 2016), clearly demonstrated when Mr Silva was fined by his Town Council for converting the common space outside his flat into a garden patio for community use (Ling, 2014). It took two years and an MP's intervention for the Town Council to approve Silva's project. Despite these steps in encouraging residents to enliven their everyday spaces, a 2020 poll conducted by the National Heritage Board revealed that the majority of Singaporeans feel they lack opportunities developing Singapore's heritage. Clearly, more streamlined public channels between community stakeholders are needed so promote empowerment.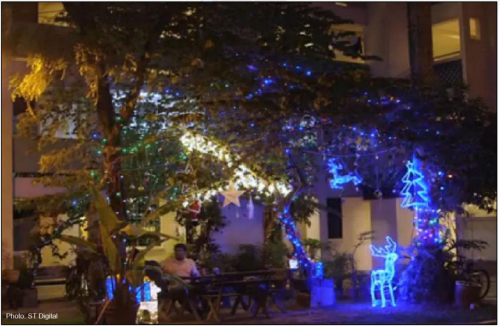 The many placemaking initiatives implemented by the various organizations so far have displayed the power of art as a medium through which members of communities can create common identities together and therefore experience deeper bonds with each other. In our current climate where Singaporeans are still unsure on how to traverse the topic of racial relations, the arts could certainly provide an avenue for Singaporeans to have conversations about this. By organising initiatives with the focus of encouraging different ethnicities to express their own cultures and immerse in another's, art has the potential to bolster genuine racial inclusivity. Ultimately, it is essential to keep in mind that the inter-racial peace Singapore has achieved today must not be taken for granted. No matter the methods employed, Singaporeans must continue working together to reach the point where multiculturalism is celebrated and not just tolerated in our society. 
References 
Today. 2017. "S'pore's racial harmony is 'not natural' and needs nurturing: PM Lee". 19 Jul 2020. https://www.todayonline.com/singapore/spores-racial-harmony-not-natural-and- needs-nurturing-pm-lee 
Koh, Fabian. 2019. "Singapore can turn its racial and religious diversity into a strength globally: DPM Heng Swee Keat". 19 Jul 2020. https://www.straitstimes.com/singapore/singapore-can- turn-its-racial-and-religious-diversity-into-a-strength-globally-dpm-heng 
Singapore Tourism Board. Rojak. 2020. Photograph. Singapore. https://www.visitsingapore.com/dining-drinks-singapore/local-dishes/rojak/ 
Trivic, Zdravko., Nina Mascarenhas, Quyen Duong, Beng Kiang Tan, and Rita Padawangi. 2019. "Bringing Arts into the Neighbourhoods: Choosing the Right Space and Strategy". 19 Jul 2020. https://artsforall.sg/uploads/files/Bringing%20Arts%20into%20the%20Neighbourhoods%20 -%20280519.pdf 
Trivic, Zdravko., Beng Kiang Tan, Rita Padawangi, Quyen Duong, and Nina Mascarenhas. 2017. "Activating Urban Spaces and Communities through Arts and Culture: Boosting Local Identity and Social Bonding in Singapore's Housing Neoghbourhoods". 19 Jul 2020. http://www.uia2017seoul.org/P/papers/Full_paper/Paper/Oral/PS1-42/O-0558.pdf 
Shophouse & Co. A Leaf A Day. 2020. Photograph. Singapore. https://www.shophouseandco.com/ofgardensanddreams 
ArtsWok Collaborative. 2018. "Moving People: Taking Civic Action". 19 Jul 2020. https://artswok.org/website/wp-content/uploads/2019/10/ArtsWok-Collaborative- Singapore-Case-Study-Moving-People-Taking-Civic-Action-Cassia-Resettlement-Team.pdf 
Hoe, Su Fern., and Jacqueline Liu. 2016. "Full report on roundtable on place management and placemaking in Singapore". 19 Jul 2020. https://ink.library.smu.edu.sg/cgi/viewcontent.cgi?article=3472&=&context=soss_research
Ling, Ming Chuan. 2014. "Statement from Bishan-Toa Payoh Town Council in reply to The Straits Times' article 'HDB resident hopes to keep makeshift patio despite fines' published on 9 December 2014". 19 Jul 2020. http://btptc.org.sg/news.htm 
National Heritage Board. 2020. "HAVE YOUR SAY Poll Results". 19 Jul 2020. https://www.oursgheritage.sg/poll-results-so-far/ 
ST Digital. Mr Martin Silva's makeshift patio in front of his ground-floor HDB flat in Toa Payoh has been a hit with residents. 2014. Photograph. Singapore. https://www.straitstimes.com/singapore/green-light-for-toa-payoh-residents-christmas- decor-mp-zainudin-nordin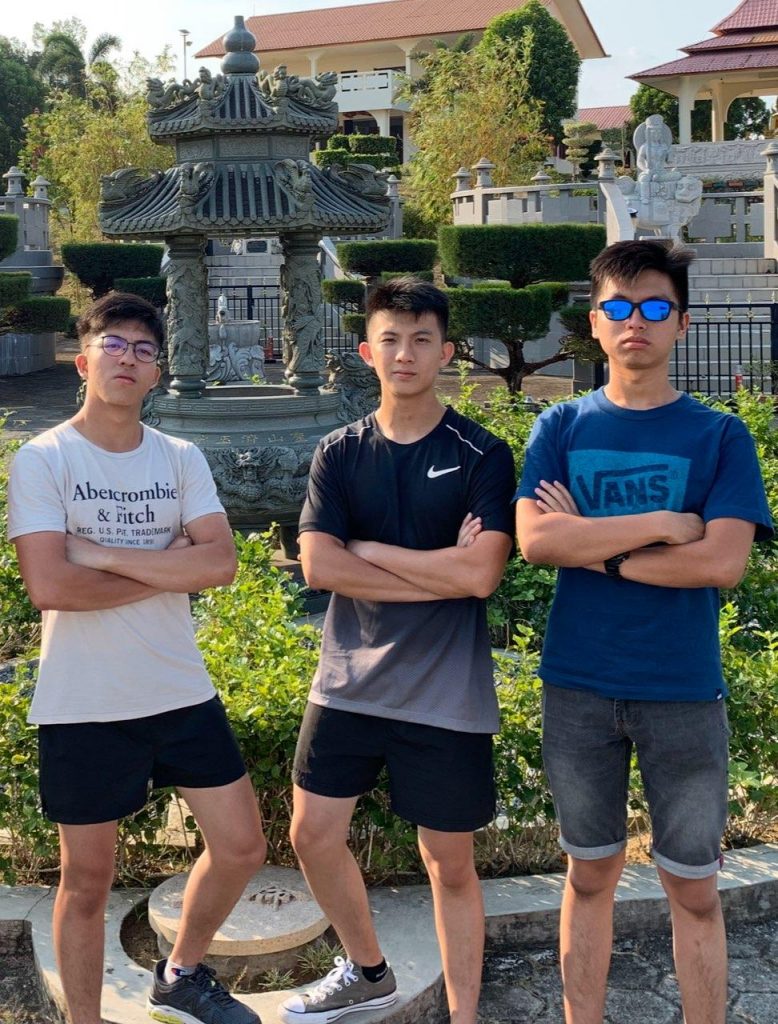 About the Authors:
We're just three friends who love to explore new ideas and look at social problems from different perspectives. We love to eat supper together. Also, we are always either early or on time.